About Us: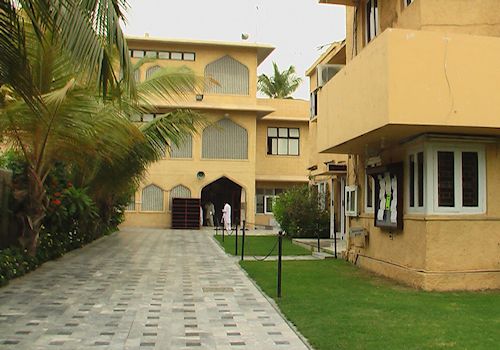 Quran-o-Itrat Academy was established in 1992. It is a religious educational institute which produces scholars. Along with religious education some other activities such as Translation, Answering Fatwas, Delivering Speeches & Lectures round the year, providing Ulemas to different institutions, counciling etc. are carried out in this institution.
Maulana Ali Raza Mehdavi is the Administrator of the academy and has got permission (Ijaaza) from different Mujtahideen for collecting Khums and Various other receipts. By virtue of this the academy provides financial help to needy.
"We wish to share the humble cause together"
Activities..!
"View Our Activity Page"

"Question and Answer system"

"Online Question and Answer System in Urdu"
Search QOITRAT.ORG

Trouble finding things on our website?

You can type any word in this box regarding our website to easily search content on our website

Open Book Exam

"COLLECT PROVISION FOR THE JOURNEY OF THE EVERLASTING WORLD WHILE LIVING IN THIS TEPORARY WORLD AND THE BEST PROVISION IS PIETY (TAQWA)" (HADATUSH SHIA)

Best Exam in Karachi Click Here for more details

Admission open

Admission are open for those boys who have completed their matriculation examination and now want to gain religious (Hauza) education.

Hauza online paper

You can prepare for your hauza exams on our website by solving paper of your books online on our website, you will be provided with your results immediately.

Click Here

for details.